BYRON BAY HOUSE
ZILZIE     BYRON BAY     CLARKE     SWAN     COLLEGE     SHEPHERD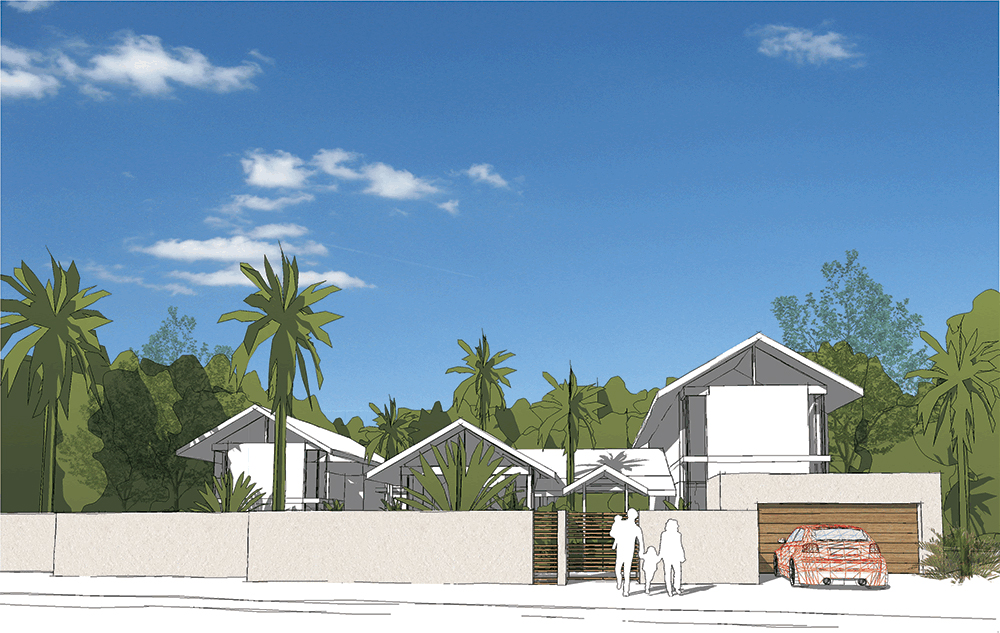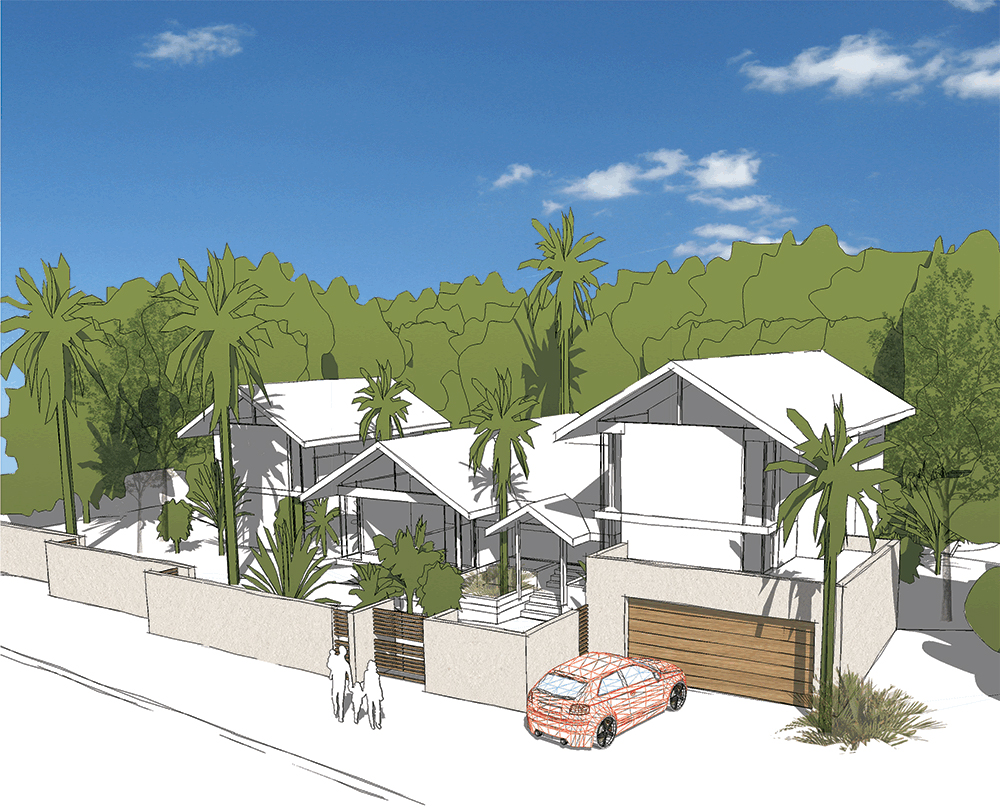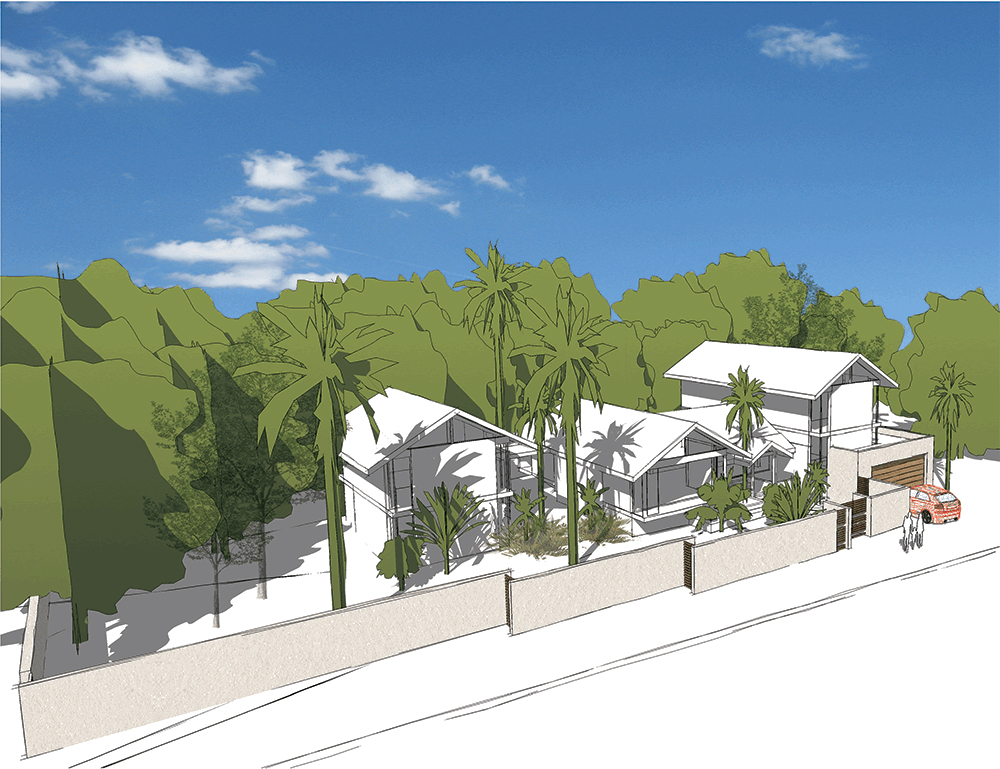 Based around the concept of a Balinese house this our design for this artist's retreat design makes full use of the moderate climatic conditions through providing three distinct pavilions interconnected by covered outdoor living areas.
The living pavilion contains kitchen/indoor dining area and lounge, flanked by the sleeping pavilion to the east and an independent studio to the west.
The private courtyard to the north of the house, shielded from the street by the house itself, features landscaped terraced gardens, outdoor seating areas and a plunge pool. This creates a usable living area substantially greater than the modest size provided in the enclosed house.
Gable roofs accentuate the individual pavilion form and extensive overhangs sweep down over the entry, following the contour of the land, to provide privacy and further protection from the weather. The use of simple inexpensive materials has resulted in a generous and substantial presentation of the house that belies its modest size.
© stea astute architecture